As the owner of a laundromat, pricing your services properly will always be a concern. You do not want your competition to undercut your prices and steal your customers, but you also need to maintain a profit and pay important bills (lease/mortgage, equipment, maintenance, labor, utilities, etc). While you might start by researching the average cost of a load of laundry in your neighborhood and use that as a benchmark, you cannot allow a competitor's low pricing to undermine your own profit margin. Scroll down for some helpful pricing tips.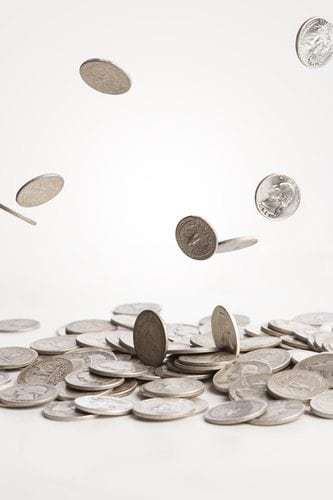 Average Cost of a Load of Laundry
If you are considering raising prices at your laundromat, start by researching the average cost of a load of laundry in your area. There are several reasons why you might choose to risk raising your prices:
The average cost of a load of laundry in your area exceeds your current rates.
The costs of doing business have increased. For example, perhaps your landlord is raising your rent, utility rates have risen, or you need to replace equipment.
You are remodeling your laundromat to attract higher-end customers. The slight raise in prices will help you pay for the remodel, and it will also reflect your improved facility.
What Are Customers Willing to Pay?
The right price for a load of laundry depends largely upon your location and the quality of your services. Average costs to wash a load of laundry range from $1.50 to $4.00, with the national average hovering right around $2.00 (source). The cost of drying a load of laundry is very similar, though it typically depends on the amount of time it takes for the clothes to dry. Many laundromats allow the customer to determine how long they want their clothes to be in the dryer.
What Makes Customers Willing to Pay More?
You can't always expect your customers to pay more money to wash their clothes, especially if your competitors offer similar services at a lower cost. To determine how you might improve your laundromat to ensure your services are worth a price hike, do some online research first. Review social media sites like Yelp, Facebook, and Google+ to read customers' reviews and complaints. For example, if several patrons mention dirty restrooms and malfunctioning machines, you will know where to start with your refinement of your laundromat.
Next, check out the competition. What services do they offer? How much do they charge for a load of laundry? Do they have special amenities? What is the facility like in regard to comfort and style? In addition to reviewing their websites and social media, be sure to visit the laundromats for a hands-on investigation.
Where Could You Improve?
After reviewing your customers' concerns and your competition, you may wish to make some of the following valuable upgrades:
Repairs to non-functioning (or poorly functioning) equipment
Large machines that handle multiple loads
Eco-friendly equipment
New paint
Bright, attractive lighting
New flooring (or a professional floor cleaning)
Wall art
Comfortable seating and folding stations
Janitorial services
Card-friendly payment system
Improved security system
On-duty staff members
These purchases and services will make your customers feel comfortable and welcome. Once they become regulars of your laundromat, a small uptick in costs is unlikely to keep them away.
Plus, some investments can help you save money over the long term. For example, maintained and upgraded equipment cuts down on your water and energy usage. By striking a judicious balance between upgrades and price increases, you can improve your profit margin while attracting and maintaining a robust customer base.
If you're interested in opening a laundromat, be sure to check out Laundry Solutions Company, a full-service provider of premium vended, on-premises, and multi-housing commercial laundry equipment. Since 1976, we have been providing exceptional sales support, laundry design services, commercial laundry equipment (and leasing options), and laundry equipment service and parts. To learn more about our products and services, please give us a call at 800-383-9274 or contact us online. We look forward to hearing from you!